Day 01: today's final products
For everybody who missed our presentation: Here you can see the final products of today.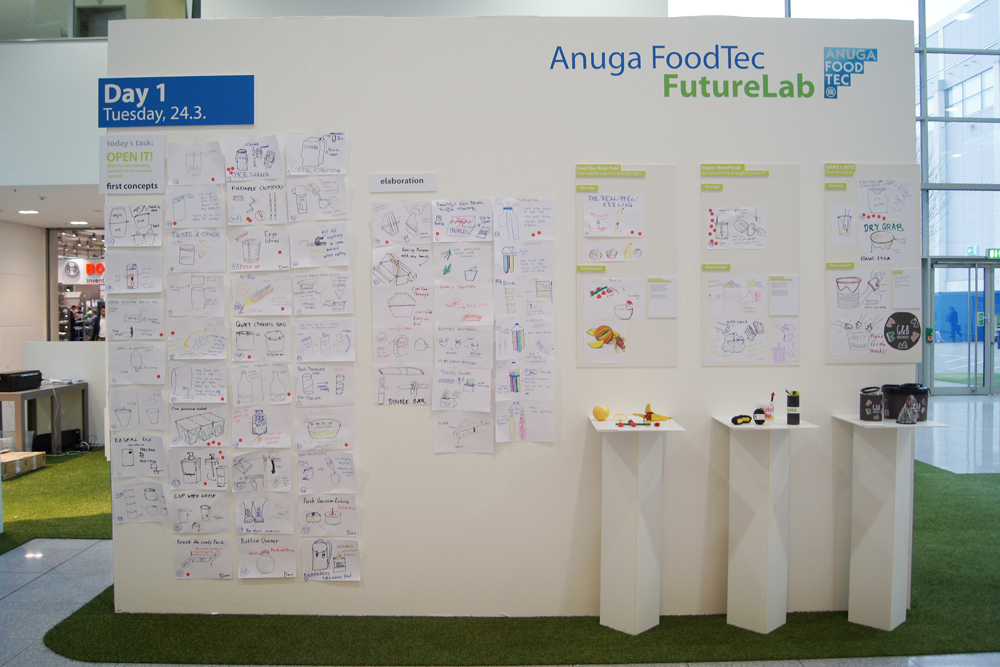 Feel the Real Peel ─ The natural way to enjoy any type of food
Taking nature's way of packaging it's food, "Feel the Real Peel" mimics the opening mechanism of fruits and vegetables. Whether its picking and squeezing, or peeling and slicing, you can open your food in the most appealing way and how nature intended.
Pick your tomatoes off the vine and have just the right amount of pasta sauce. Peel your salami snack in a natural way to just open, what you will eat. Unwind the peel to reveal a slice of cake, as you would enjoy with any piece of your favorite fruit!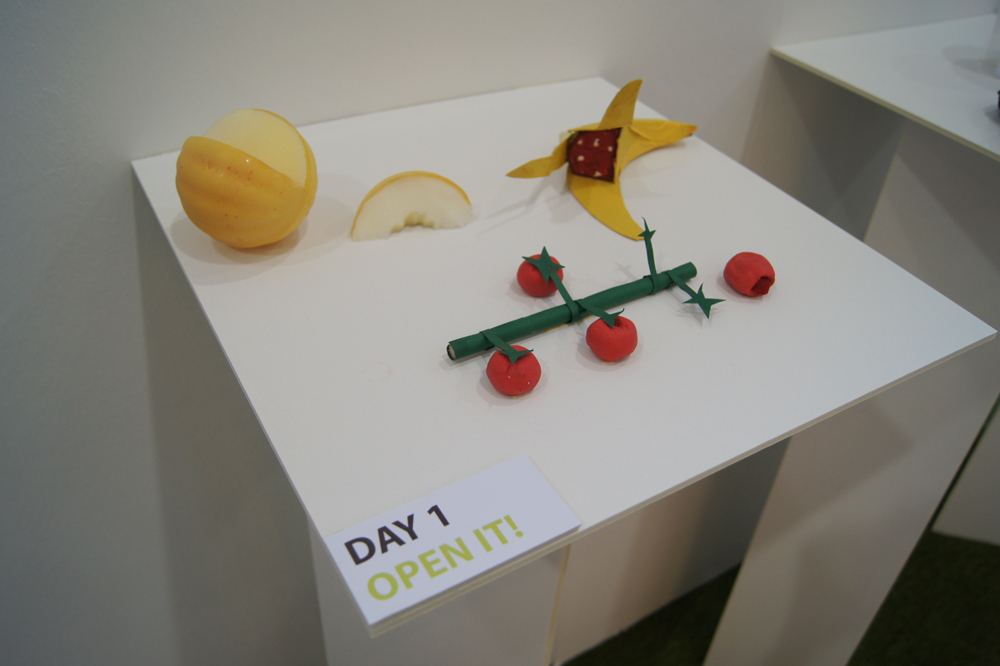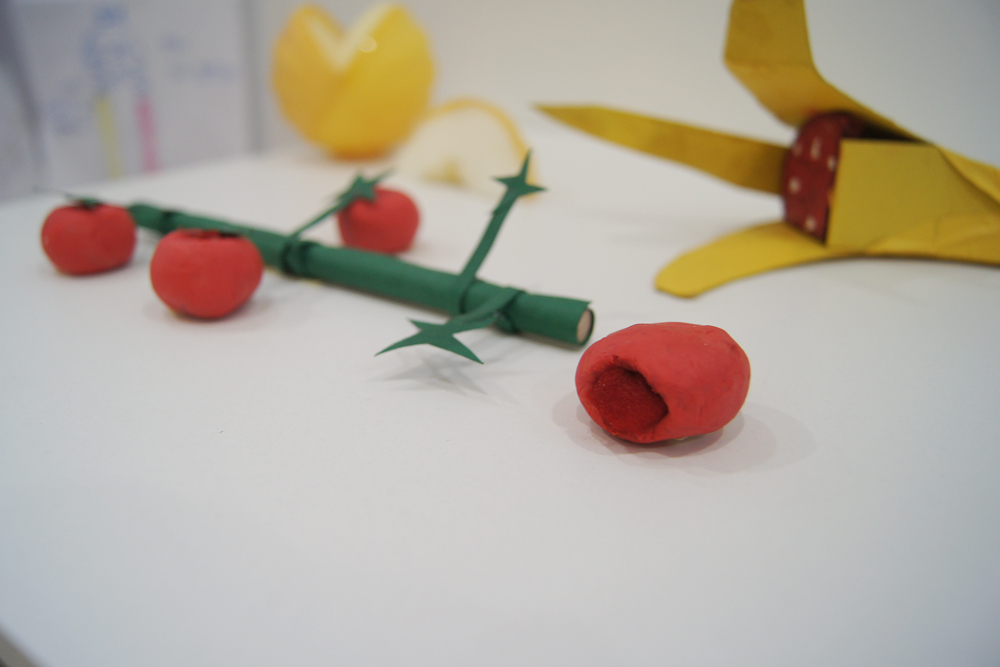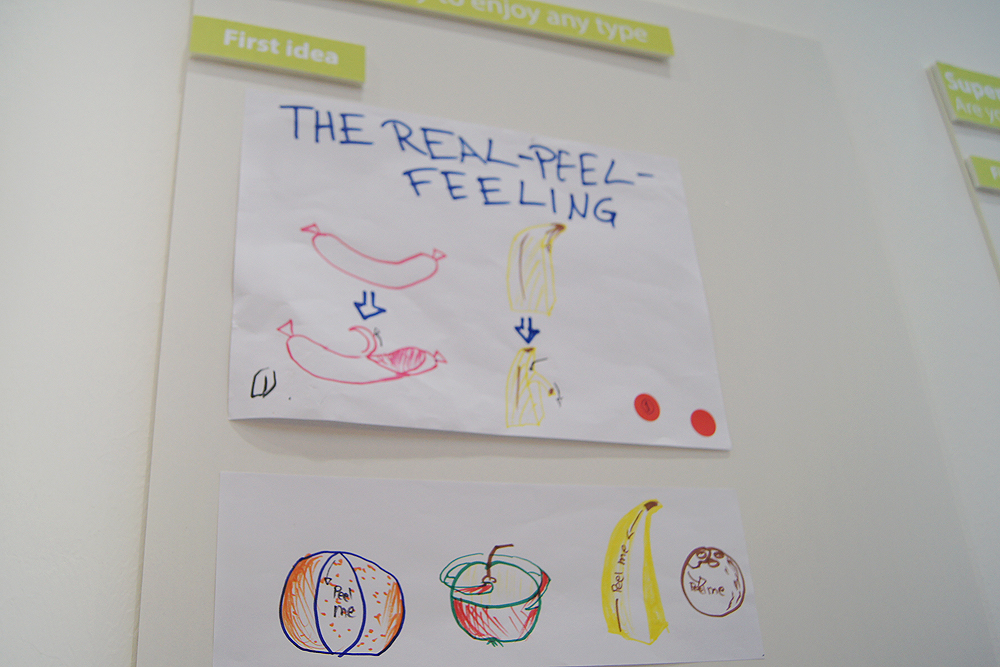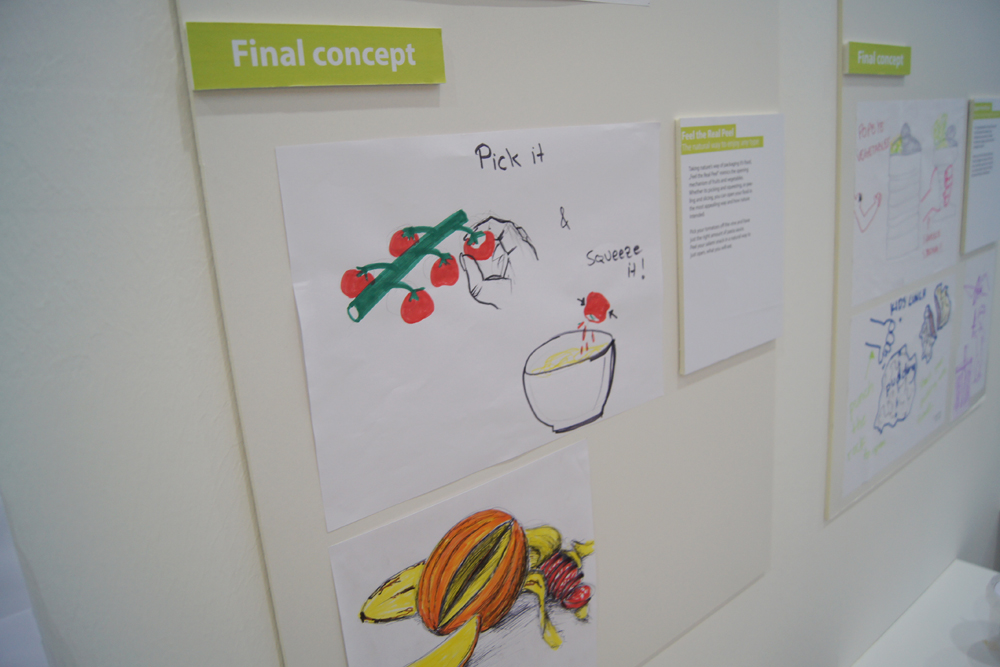 GRAB n BITE ─ Start the fight!
With these stretchy Grab and Bite fabric lids, you can enjoy you favorite snacks and keep your fingers clean. Animal jaws looks make it a lot of fun for kids and adults. They work great with big party snack packages as well as on individual snack boxes.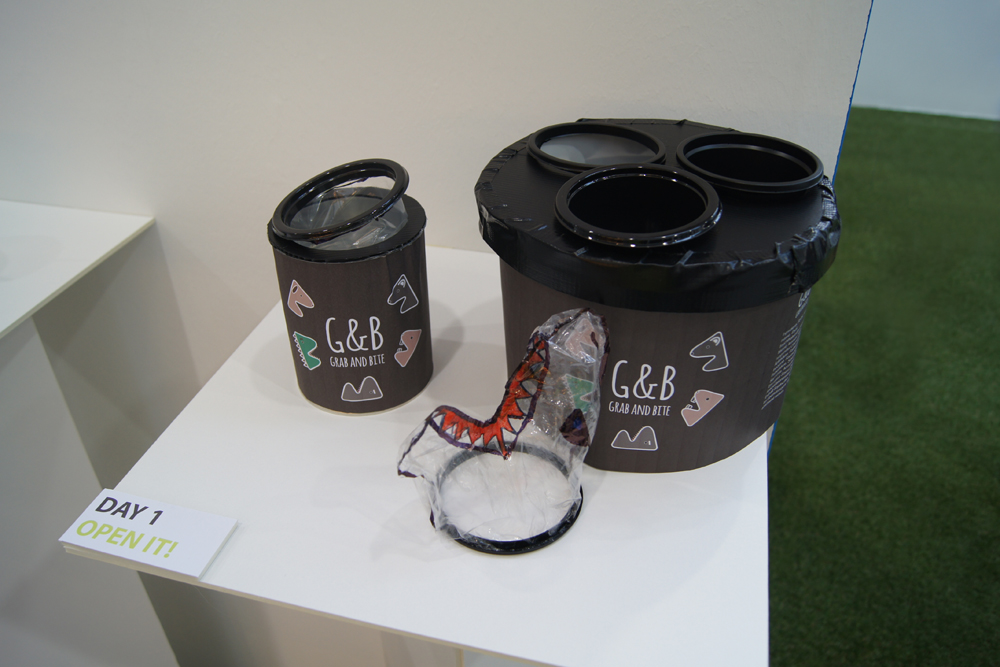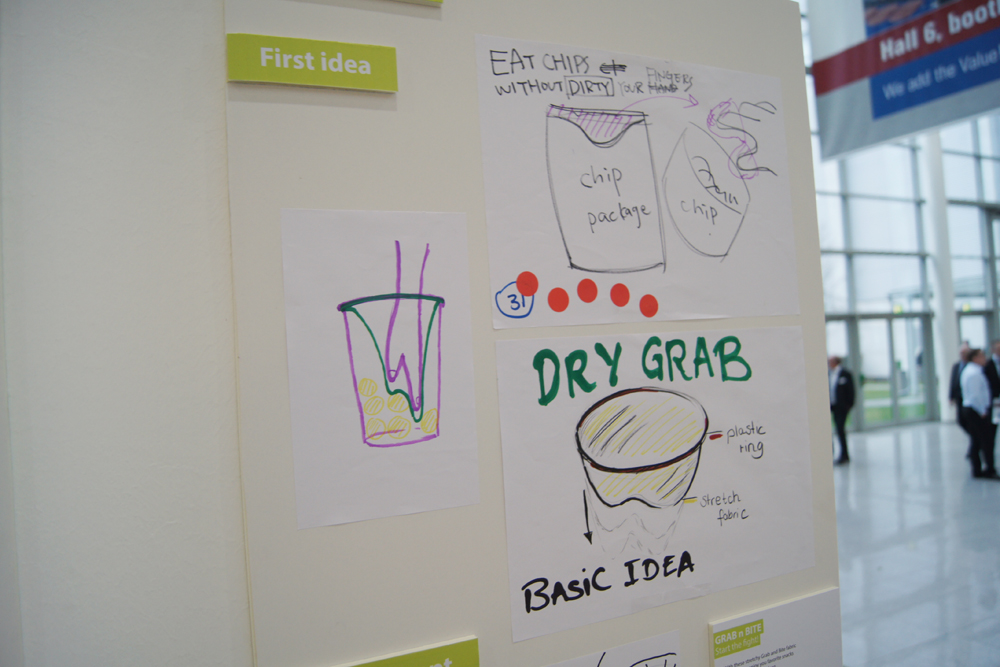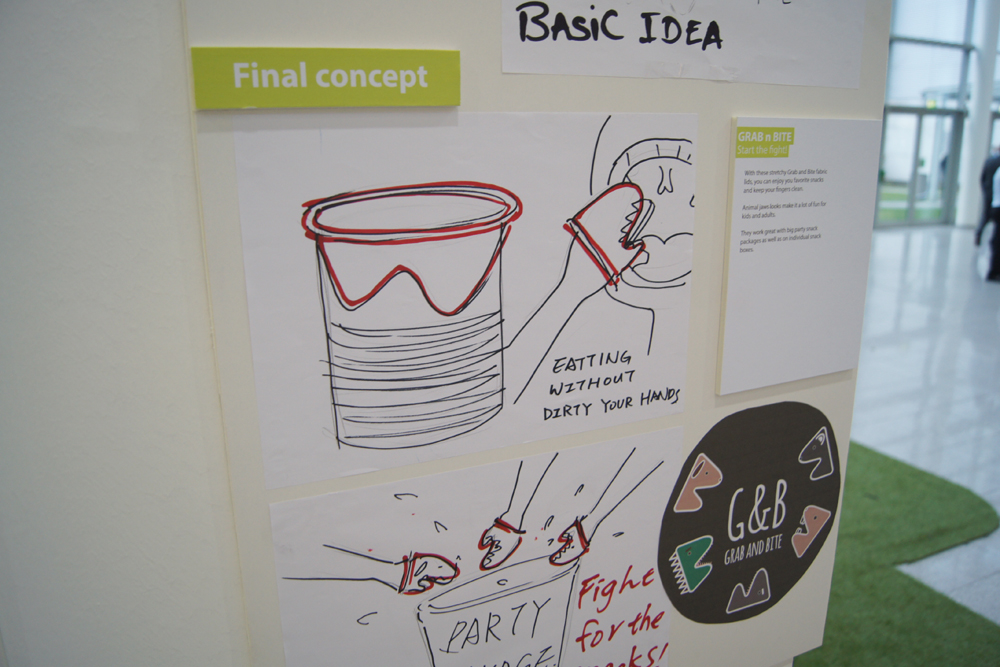 Super HeroFood ─ Are you strong enough to open it?
The "SuperHeroFood" is a family of products that will unleash the powers in you.
Recalling the super powers in heroes, the user has to apply some force into the packaging to open it.
Either you hit the rock karate style, transform into Popeye to squeeze out the candies, or fight like a warrior with a sword to save the last nutella in the jar, the "SuperHeroFood"will always challenge you.