Day 04: The outcome
SQUEEZY ─ Fun and easy, play with squeezy
Our product is based on the example from "ecolean" company, we found this package very visually appealing, and we had an idea that it can be used not only as a food packaging. We came up with a new way to use it as a package for kids painting colors.
First of all it's much easier to choose the right paint if you see the exact color in a big scale. And also it is very natural action, to grab and squeeze something, instead of using the brush. But considering how much fun it is to paint with squeezing tubes, kids of different age will love it.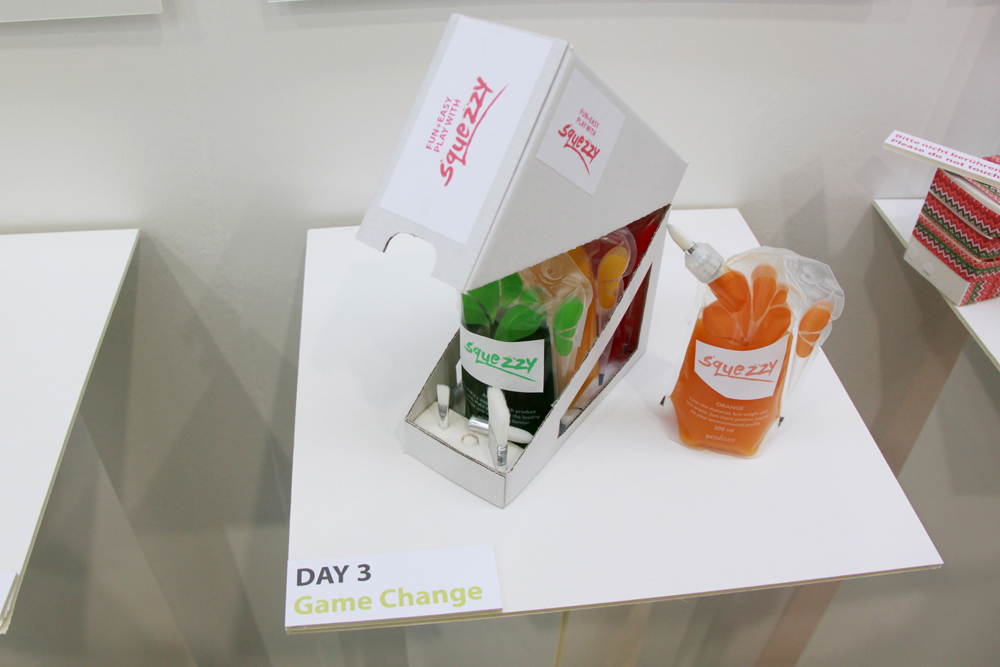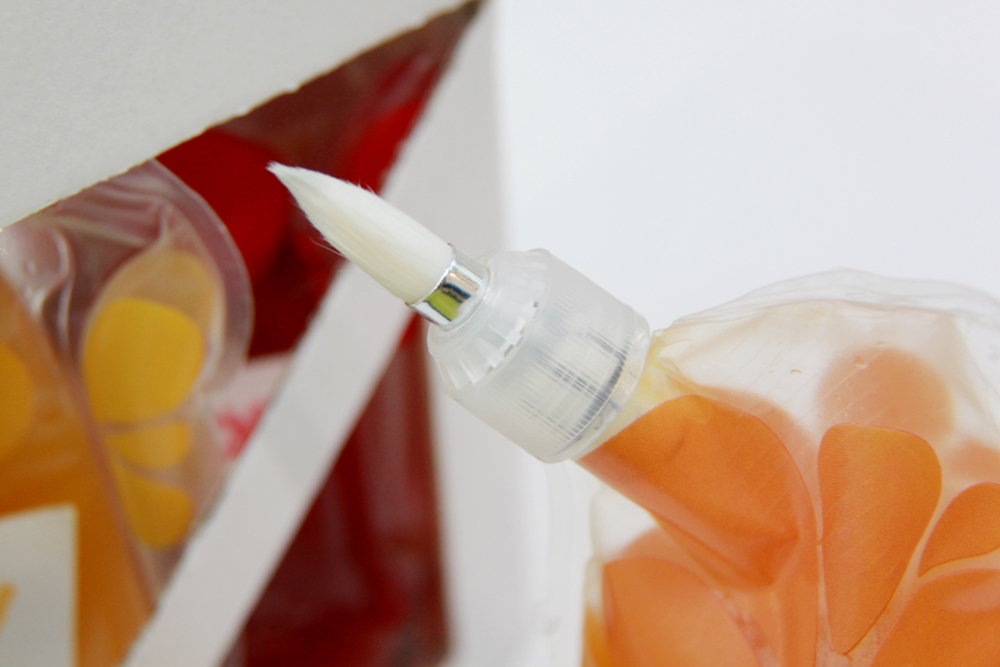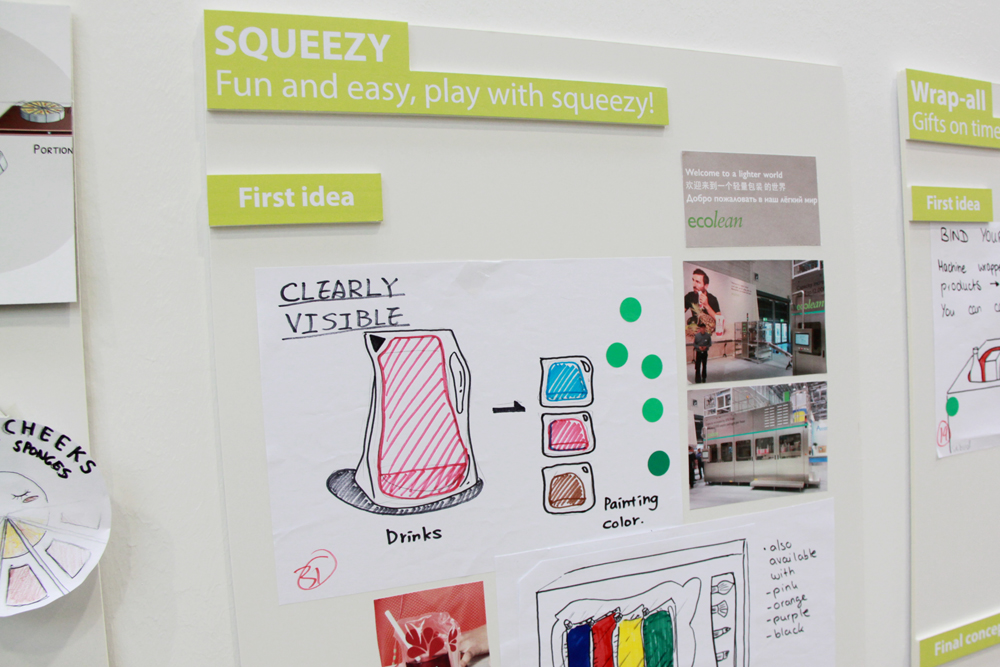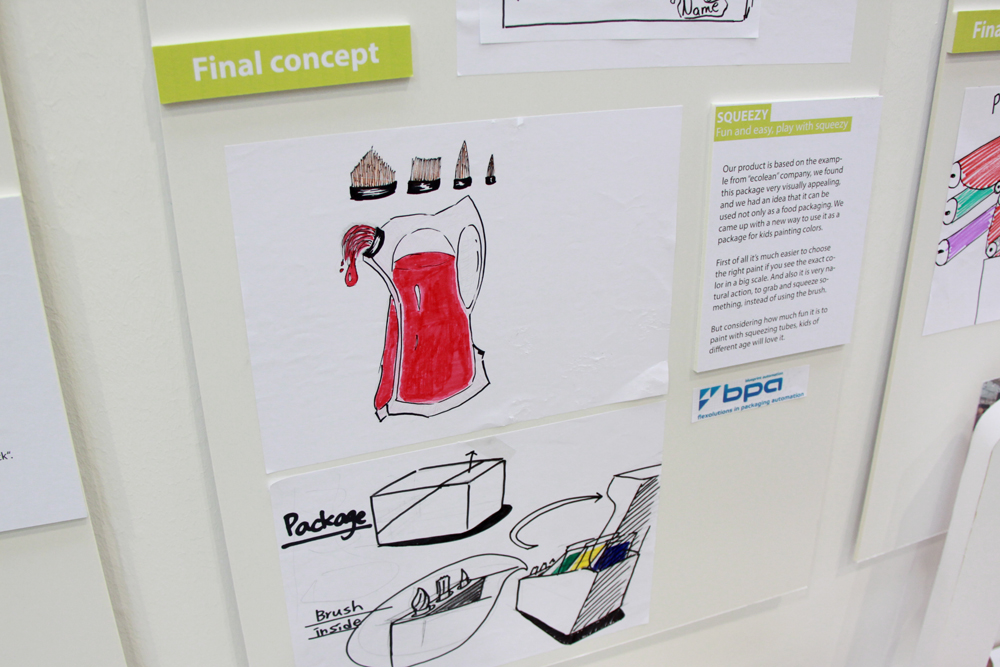 Wrap ─ all Gifts on time
For special occasions such as Christmas, Valentine's Day or, birthdays, we might buy the presents at the last minute. And the person wrapping them, always, takes a life time to do it.
Looking for an efficient service, we developed Wrap-all, which makes the process faster. It means the time involved is reduced. You can find them in every shopping mall or every department store. This self-service is so simple as choosing the paper and the wrapping mode you like, placing the gift in the arm of the machine and pressing the button "play".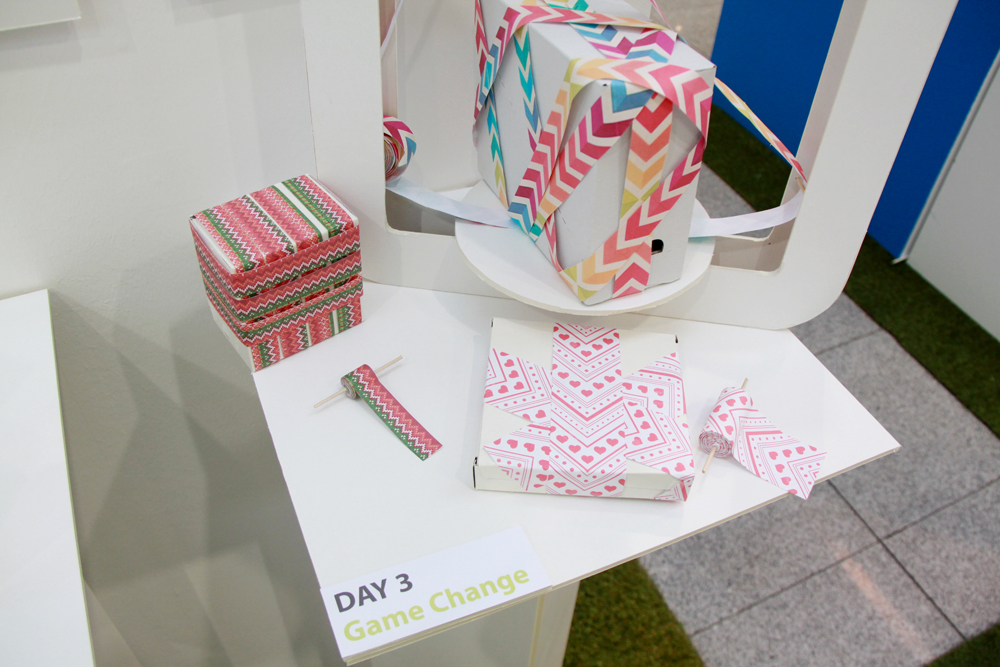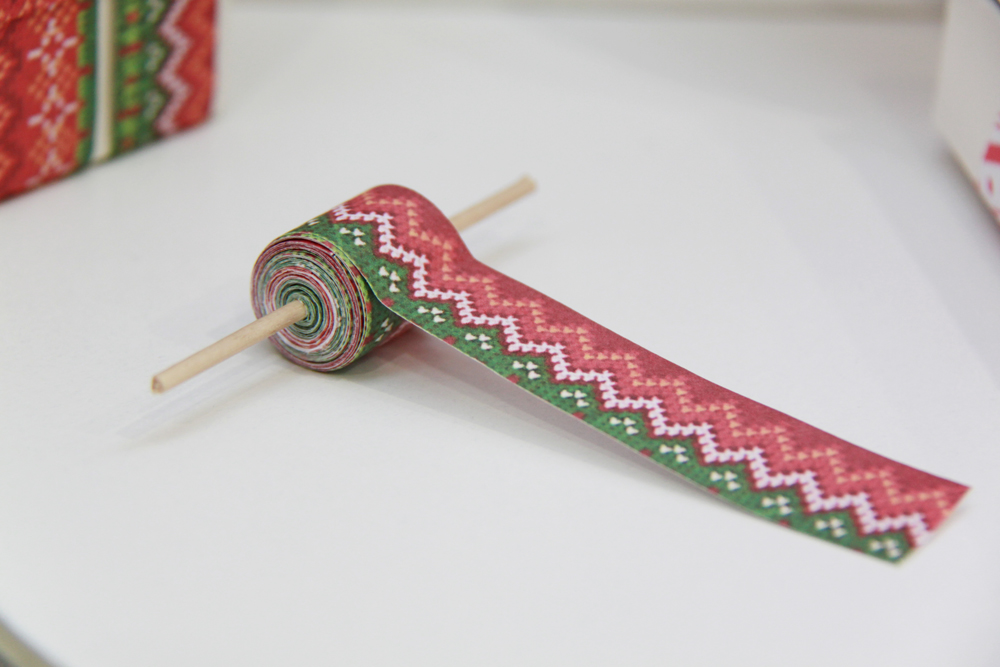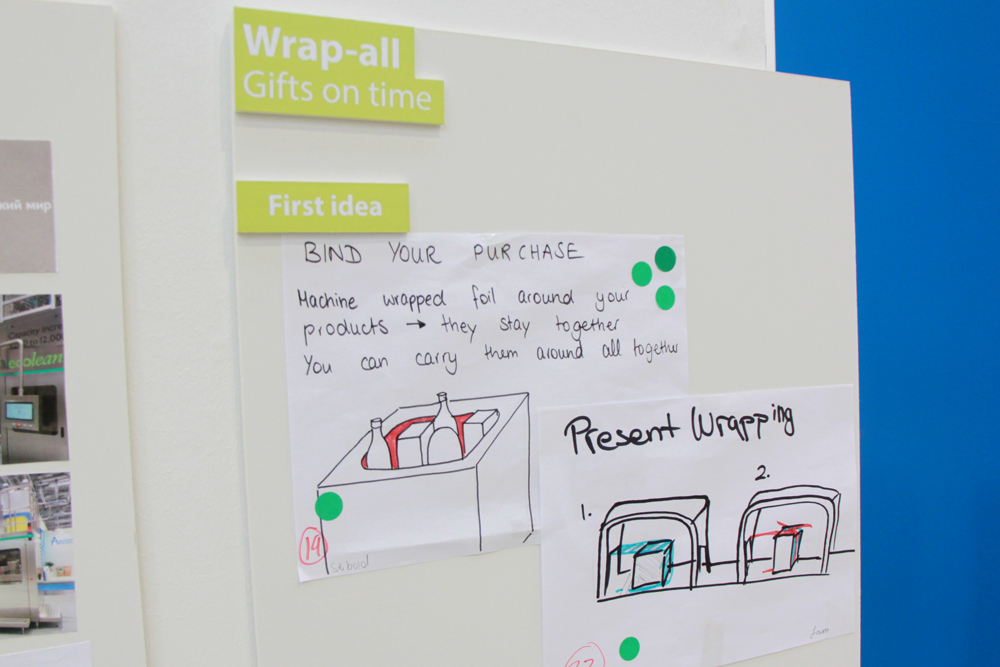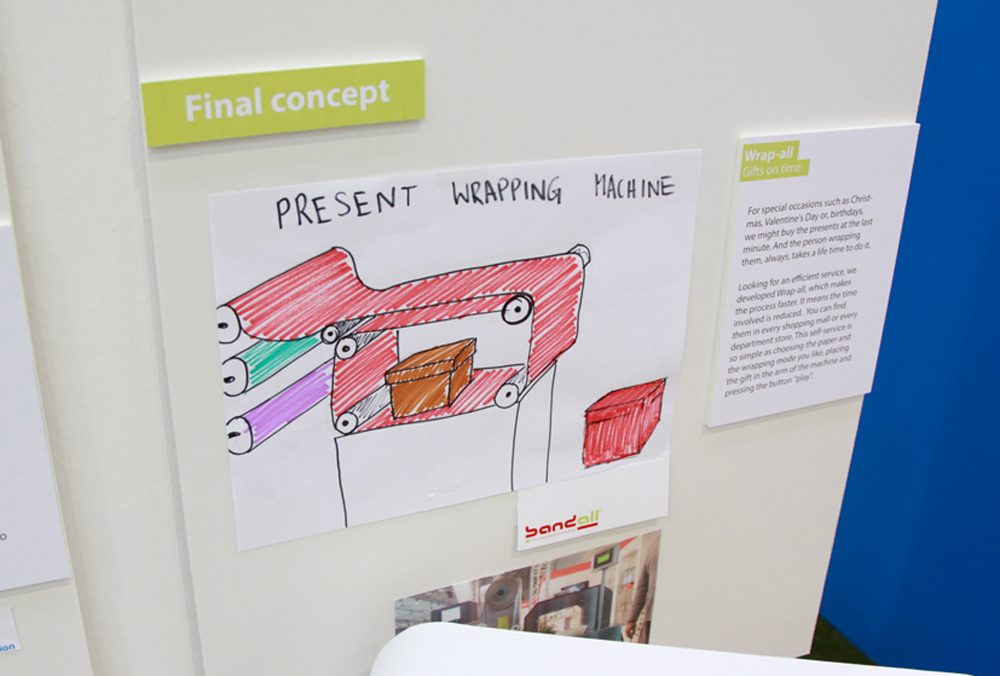 360° ─ All round sun protection
360° is a bite size pack of your daily sun cream needs. One circle fits all, so unwrap and squeeze to apply the perfect portion.
Designed for all skin types and sun protection needs, 360° is suitable for everyone, from baby skin to the bronzed beach body in search of a tan. Available in "One Week Holiday", "The Perfect Tan" and "Family Pack".