Day 03: the final products
plain box‏ (PB) ─ No ink no problem
Printing inks contain materials that make them hazardous, such as metals used for coloring and solvents that accelerate drying.
Apart of polluting and producing VOC (violative organic compound), printing inks are also expensive and any opportunities to minimize waste ink can help save money.
And unfortunately, most of shipping boxes nowadays have prints on it for the brand recognition purposes.
With PB shipping box, we can avoid all these problems by perforating the box with needed info such as brand names and logos.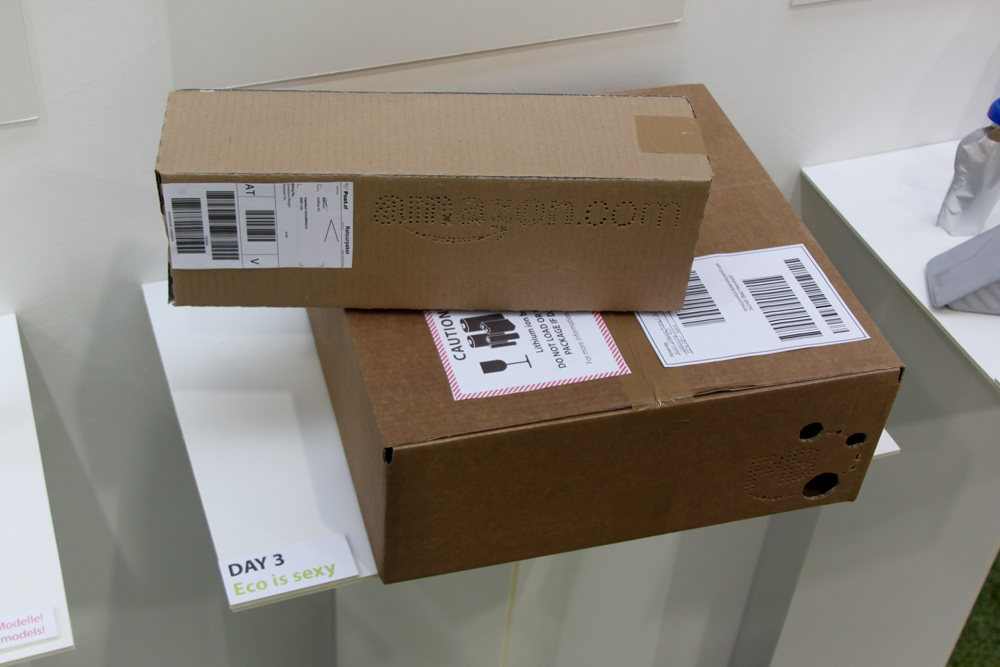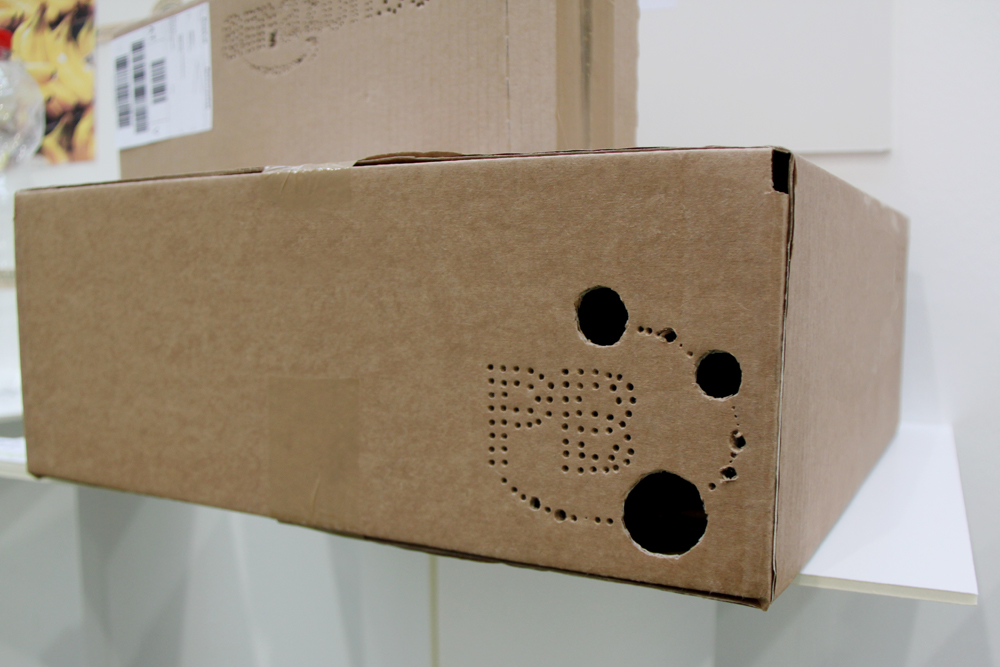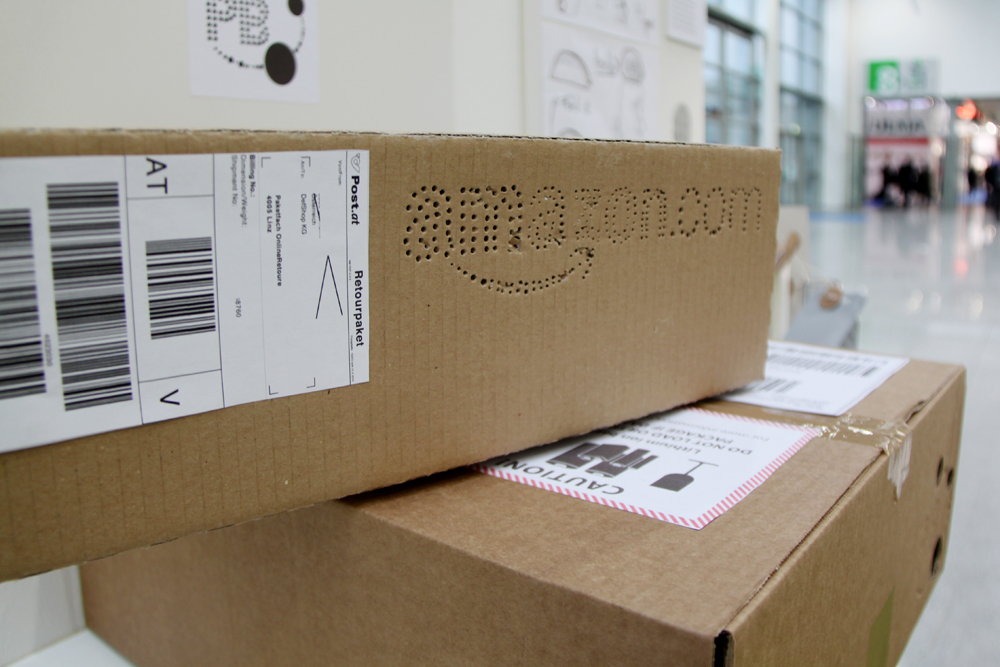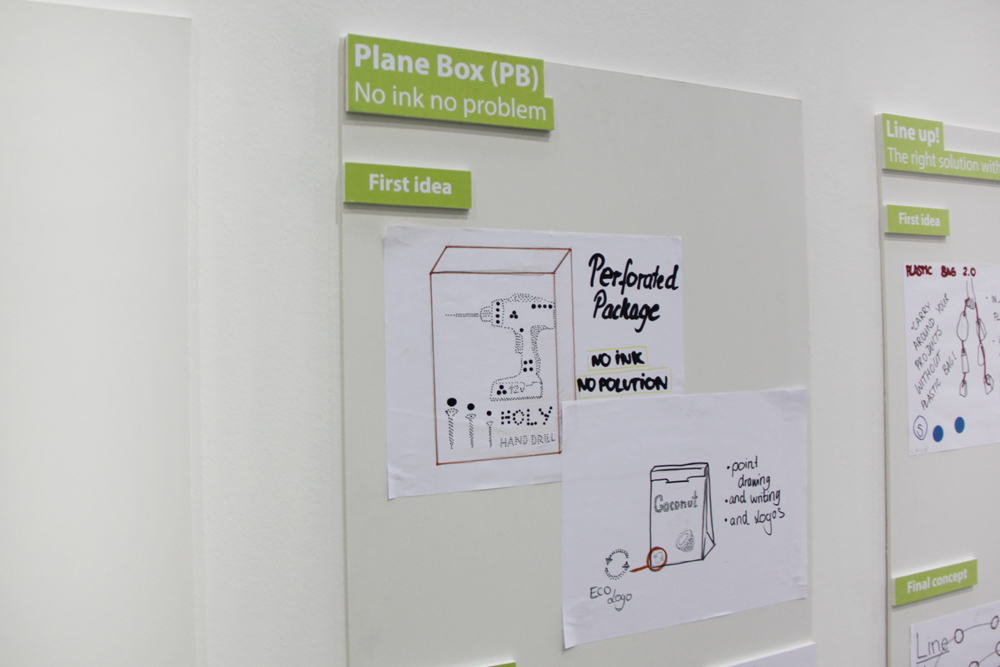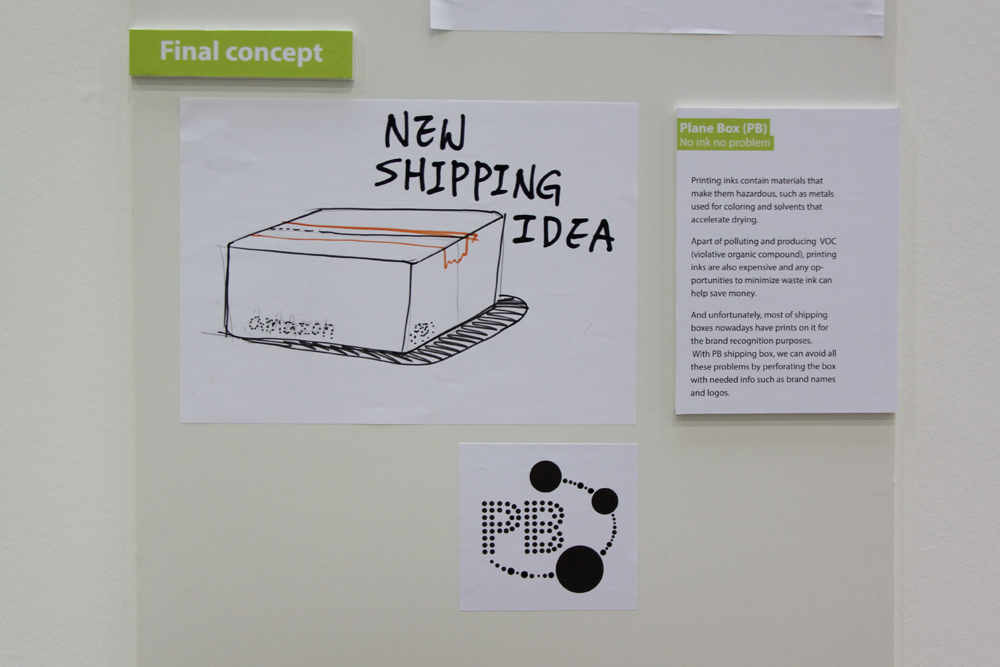 LineUp! ─ The right solution for your goods.
Plastic bags are overrated, they contaminate, they are noisy and messy and you end up with a collection of supermarket plastic bags.
With "LineUp!" we eliminate all this problems. Even if you forgot to take your own shopping bag with you, "LineUp!" will always be available in the supermarket so you can carry your goods in a very easy, new and eco-friendly way. You just need to wrap the string around each product to line them up and then use the button to attach them. Now you can carry them home in a super practical way.
"LineUp!" Is the most eco-friendly package solution available for caring out your goods.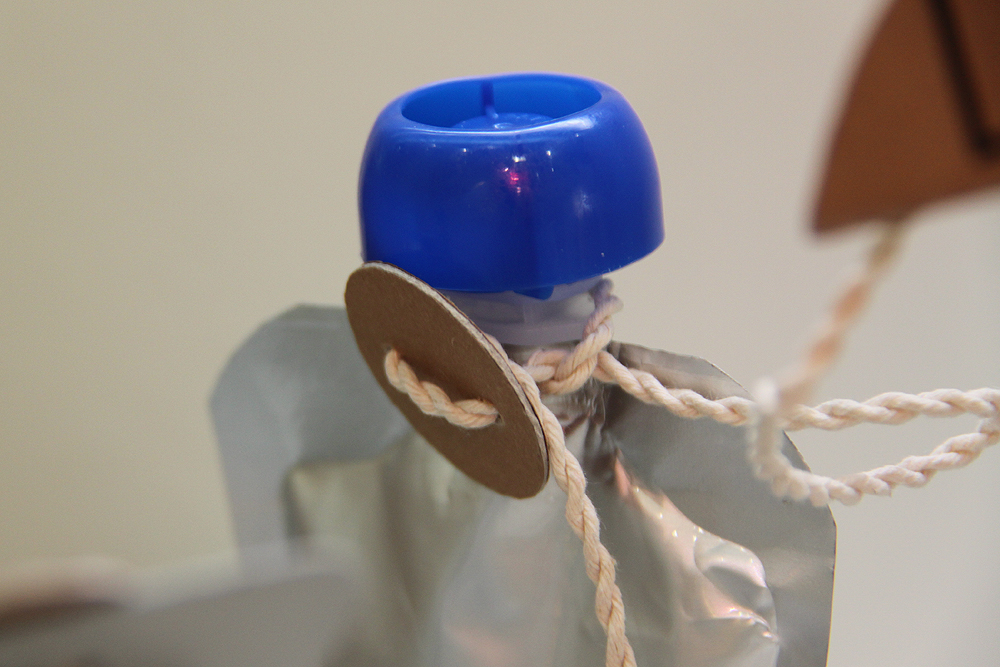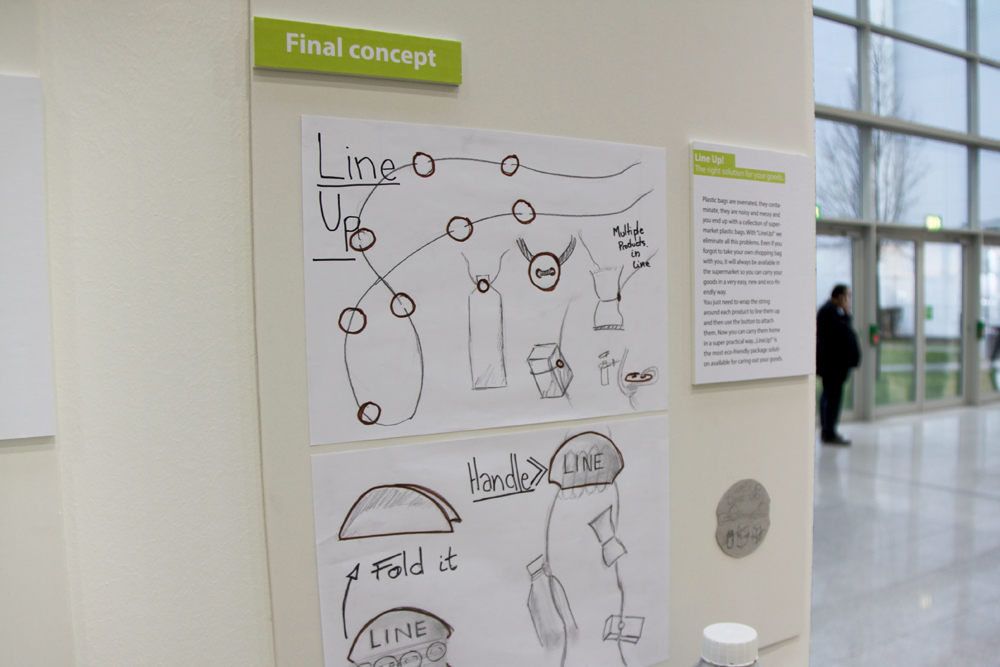 CO² Cents ─ A little change for a smaller footprint
CO2 Cents gives you the chance to give back on your imported fruit and vegetables. By opting in to pay a small amount, you can gaurantee lower emissions and reduced carbon footprint. By highlighting this eco friendly initiative, it brings shame on those who remove the sticker as a sign of not wanting to pay. Keep the sticker and support your environment!