Day 02: final products
Here are today's final products: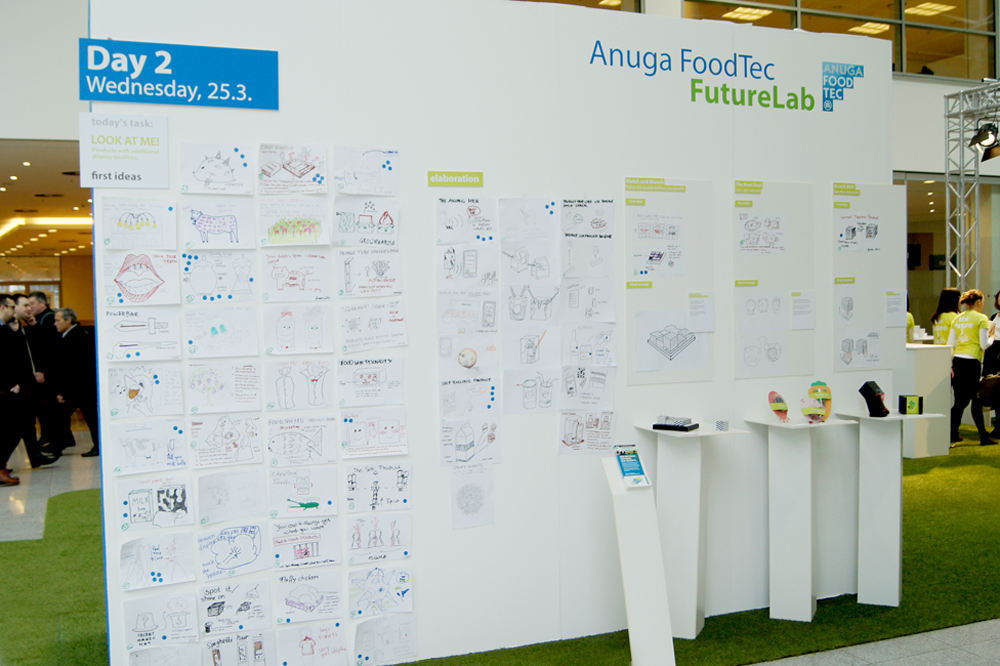 The Real Deal – Let's get natural
Nowadays, we find different types of packaged food, which from the outside, you cannot tell if it is fresh enough or not.
Always looking for this freshness, "The Real Deal" nourishes you and your family with the best quality food. Its appealing packaging values the natural origin of food by using nice and lovely shapes according to the content.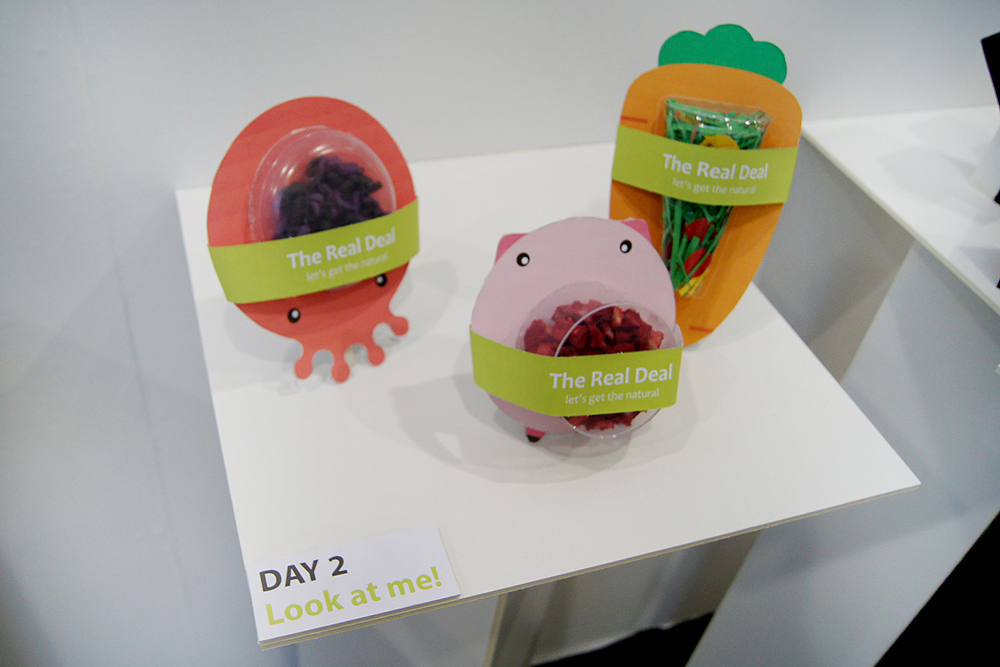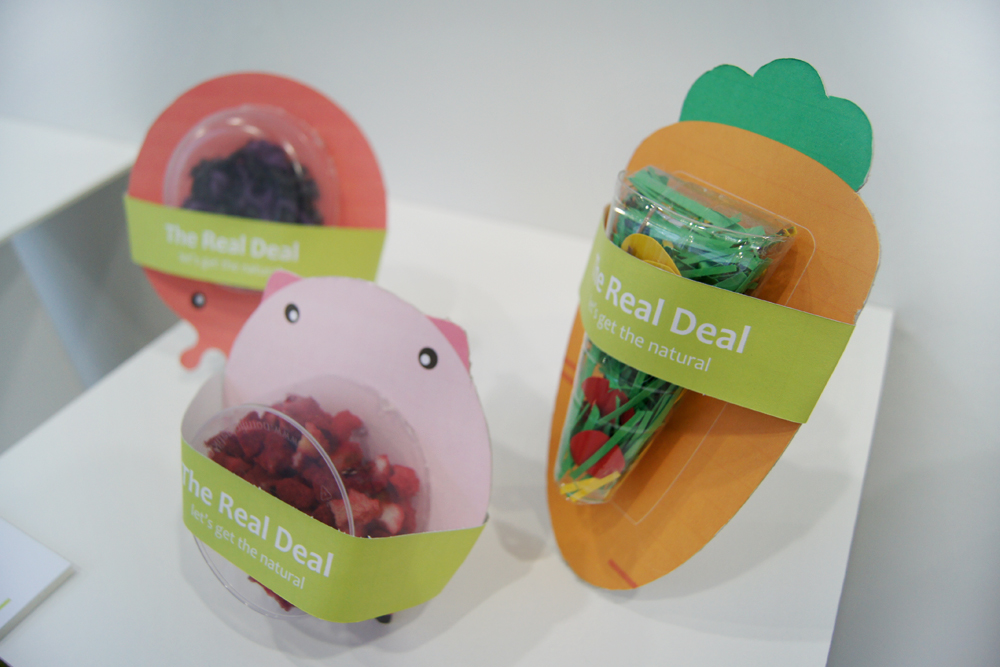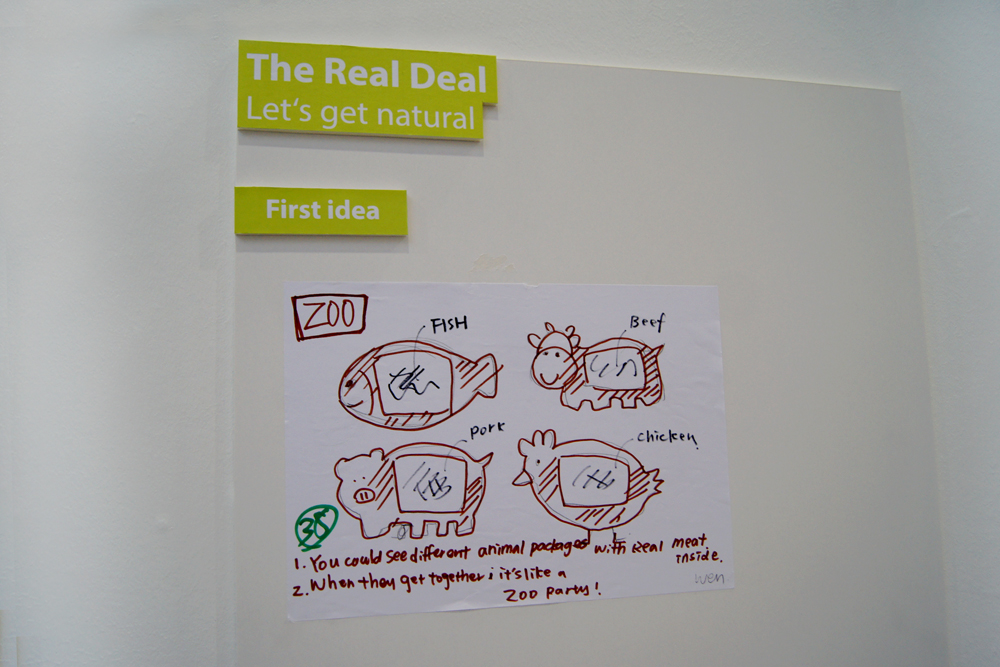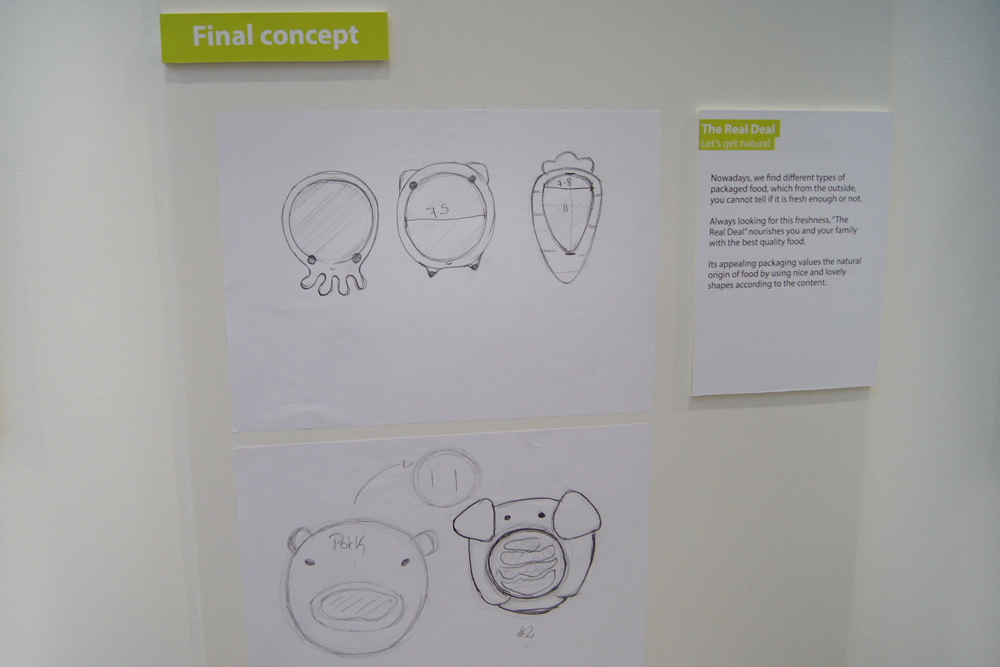 BLACK BOX – See the unknows
The BLACK BOX package looks like a secret and it's so tempting to touch, see it and understand what is inside. When you take the package, the colorful image unfolds, like a spectacular revealing of the unknown mystery.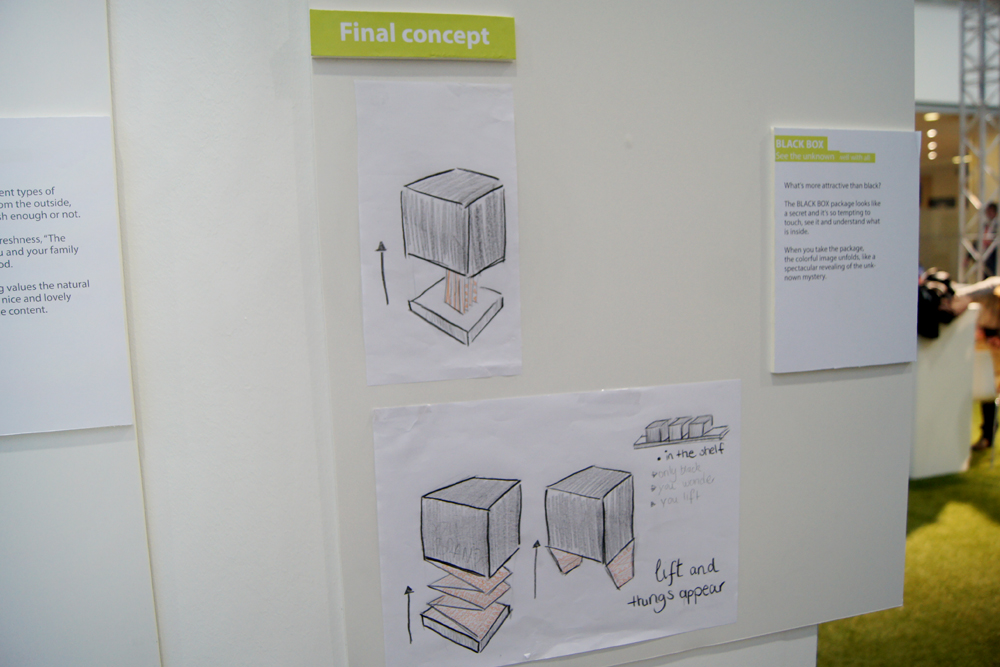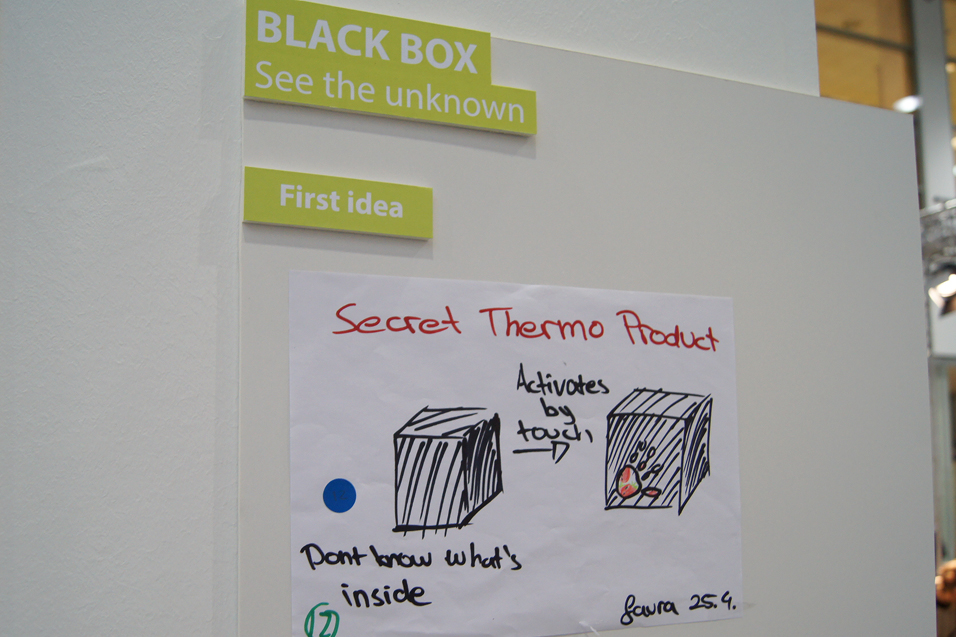 Match and Munch – solve the puzzle before you guzzle
Match and Munch is a puzzle game with many faces. Put them together as you like and discover the different faces of the product. Once its complete, enjoy your tasty treat! But beware, one will try to trick you.